garry gilbert
4.82/5
Very pleased excellent service and i dont get lost any more second time of useing you and would be happy to again Many Thanks
Harvey Harrison
4.86/5
EXCELLENT SERVICE - EASY TO ORGANISE - PAID EXTRA FOR EXPRESS REPAIR - WELL WORTHWHILE -DELIVERED BACK WHEN PROMISED - AND IT WORKED! - GOOD VALUE FOR MONEY - PAID BY PAY PAL - COULDN'T BE EASIER.
Steffen Schneider
4.97/5
Everything went absolutely flawless. The GPS works fine again and I did not have to invest into a new one which would have been 5 times more expensive than the repair. Maybe you guys should consider opening a repairshop in Germany. There is nothing comparable ! Thanks again
John Morgan
4.95/5
Sent off 13.00 Wednesday, back repaired Friday 10.30 repaired per Royal Mail. Kept informed by e mail every stage - service doesn't come much better than that! Excellent,
Julian Cable
4.95/5
Brilliant service from Sat Nav Repairs. They were very responsive both in providing an initial quotation and in repairing and returning the device promptly. Reasonably priced too. Thank you!
Welcome to the Sat Nav Repairs
Request a call back
Get a satnav repair engineer to call you back

Inspect repair and ship your sat nav within 24 hours
90 Days warranty for all repairs done with us for sat nav
Online Service to check the status of your sat nav

Experienced team (see testimonials)
While you wait services for: LCD Replacement, Charging connector, Software Problem, there will be No extra cost and No Hidden fees. Give us a try!

Repair 99% of faults like : Touch Panel , Unable to find satelites, Battery Not Holding Charge, Battery replacement , Charging Connector Damaged/Missing, Cracked LCD , Device only shows a flashing cross when turned on , device stuck at start-up, Error connecting, Faulty or Damaged Screen / Touchscreen, flashing X problem, Freezing On Startup, Glass Replacement, Green Light But No Power, image and an X keeps blinking, Inspection Only, Lens Replacement, Liquid Damage, No Back Light, No detailed maps found, No GPS Signal, No Map Found, No Power, No Sound, Not Charging, Product Not Activated, Red Cross On Screen - Software Issue, sd card error, Software Freezing, Software Problem, Wrong Charger Used, x error on start up
Repair most of the sat nav like : TomTom, Garmin, Navman, Medion, Mio, Sony, Magellan, Navon, MyGuide, ASUS, Navigon, Navigo, Evesham, GoClever, Road Angel, NDrive , Snooper, Binatone , Blaupunkt, Smailo, NavRoad, North Cross, PNI
Send device to us by post

We send device to you by post

You have a broken device ???

Choose Free Quote or Call back form

London only

We collect the device from you

We repair the device(no fix no fee) and you can always track repair status

We bring device back to you

You can book online your repair

Come to our office to get the repaired device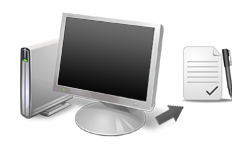 Fill out the Free Quote Repair Form with your information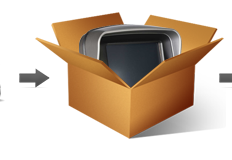 Ship Us Your Broken Device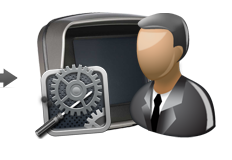 We Repair Your Device & Ship It Back to You
Most common faults:
TomTom ONE XL Faulty or Damaged Screen / Touchscreen
Garmin zumo® 550 Faulty or Damaged Screen / Touchscreen
Garmin Edge 800 Faulty or Damaged Screen / Touchscreen
TomTom XL IQ Routes Faulty or Damaged Screen / Touchscreen
TomTom GO 730 Faulty or Damaged Screen / Touchscreen
TomTom ONE 3Rd Edition (4N01.000) No Power
TomTom XXL IQ Routes Faulty or Damaged Screen / Touchscreen
TomTom XL LIVE IQ Routes Faulty or Damaged Screen / Touchscreen
TomTom GO 720 Faulty or Damaged Screen / Touchscreen
Garmin zumo® 550 No Power
TomTom GO 910 Green Light But No Power
Garmin Approach G3 Faulty or Damaged Screen / Touchscreen
Garmin Nuvi 1490T Faulty or Damaged Screen / Touchscreen
Snooper S7000 Faulty or Damaged Screen / Touchscreen
TomTom ONE 3Rd Edition (4N01.000) Software Problem
Recent enquiries: